Have you ever submitted your best photo, with an impossibly clever byline, to your home town newspaper, just to have it ignored?
You rush to the milk bar on a Saturday morning, rip out the travel section expecting to see your brilliant (but not too brilliant – they don't publish professionals you know) snap in print for all to see and admire, but instead find someone's crappy photo of a mountain at dusk, with a title like, oh I don't know, "Mountain at Dusk".
Well I have – many times – and I'm not going to do it any more. Because I don't have to now, I've created my own outlet for such masterpieces, and here it is.
I might even consider yours too, if in the unlikely event I run out of my own small drop of genius.
---
August 27th 2012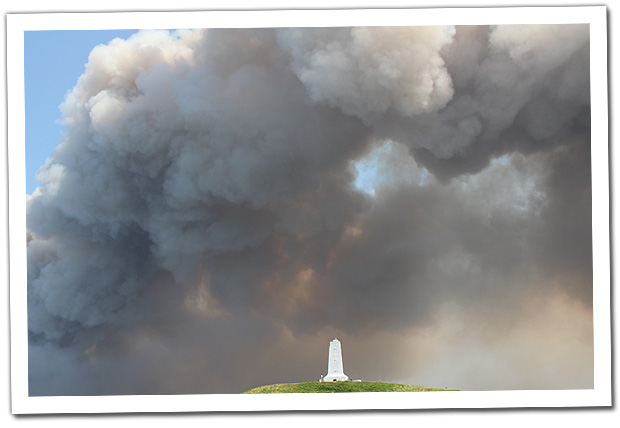 What looks to be a massive wildfire sweeping over the coast of North Carolina turns out to be a minor burning off exercise. It does however add some additional interest to our visit to the Wright Brothers memorial in Kill Devil Hills.
---
July 30th 2012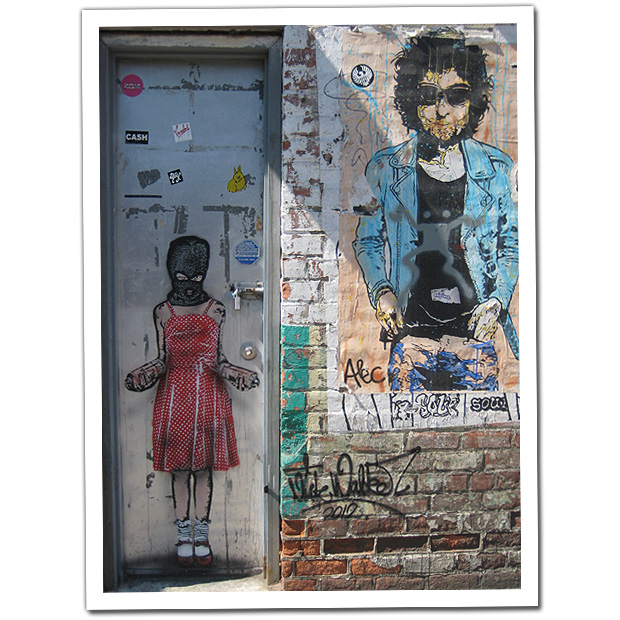 As Banksy fever hits London in time for the Olympics, we uncovered this little number on a steel door in the meat packing district of New York city.
---
March 14th 2012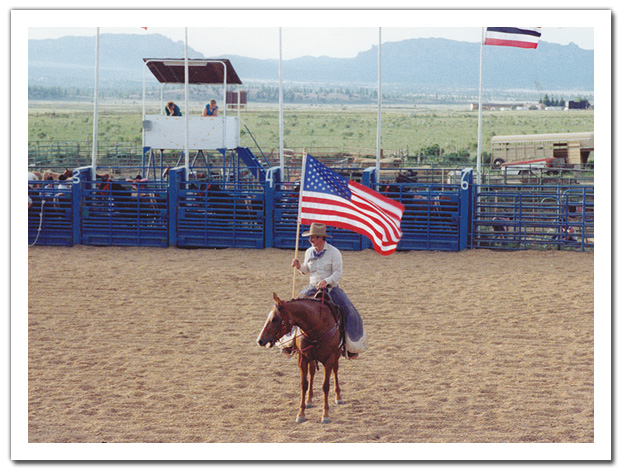 Rodeo, Nevada – 1988. A lone horseman rides through the dust to officially open a small town rodeo in Nevada.
---
January 18th 2012
Tower of London – 1988. I didn't have the admission fee, nor anything to give a Royal Yeoman Warder (Beefeater), but this proud fellow was happy to chat and have his photo taken on a slow day.
---
January 11th 2012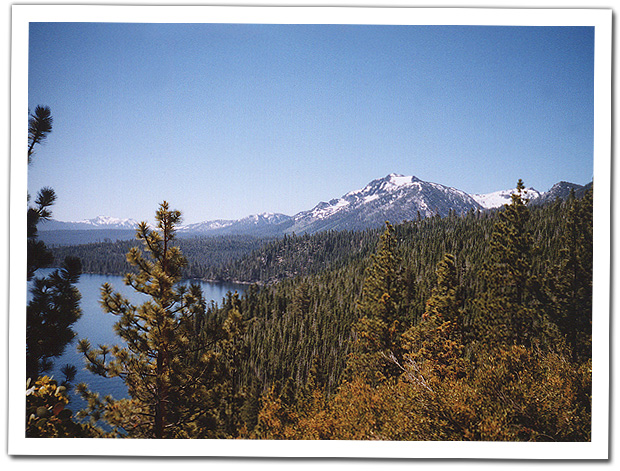 Lake Tahoe, California – 1998. You gotta love a holiday destination where you can be sitting on a sandy beach overlooking calm waters in the morning, and hiking in snow-capped mountains by lunchtime.
---
December 14th 2011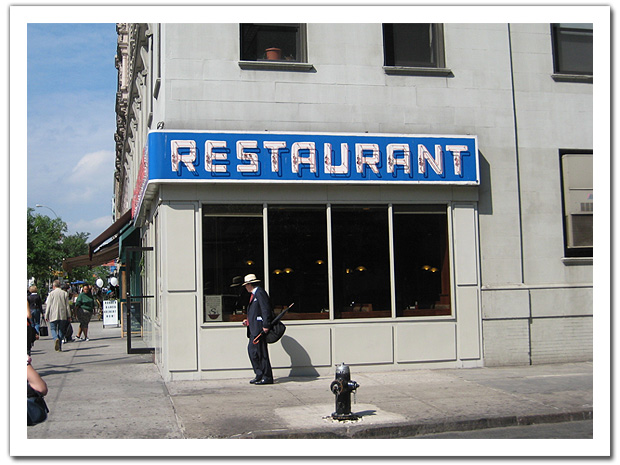 2880 Broadway at 112th Street, Manhattan – 2010. I must be getting sentimental in my old age. I've been to New York a few times, but had always resisted seeking out any tacky sites. Then on a visit to Columbia University I found myself walking straight past the famous "Toms Restaurant" – as seen on Seinfeld, and couldn't resist. Snap.
---
December 7th 2011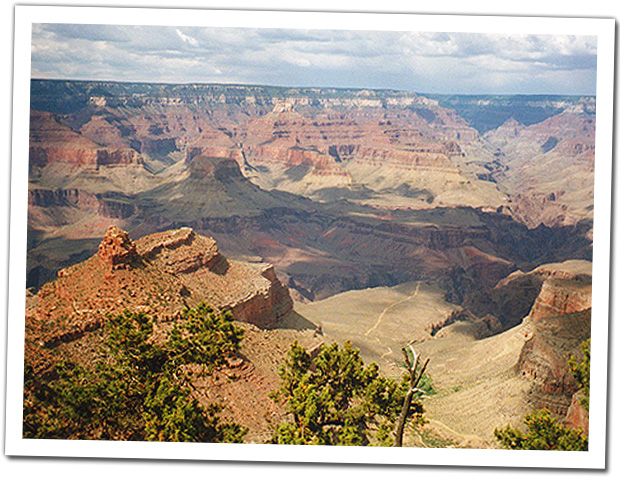 Grand Canyon, Arizona, USA – 1991. In 1991 about 1,000,000 people visited the Grand Canyon. Of those, less than 1,000 hiked from the rim down to the river and back up again in a single day. I wasn't particularly fit at the time, but it's still one of the physically hardest things I've ever had to do.
---
November 30th 2011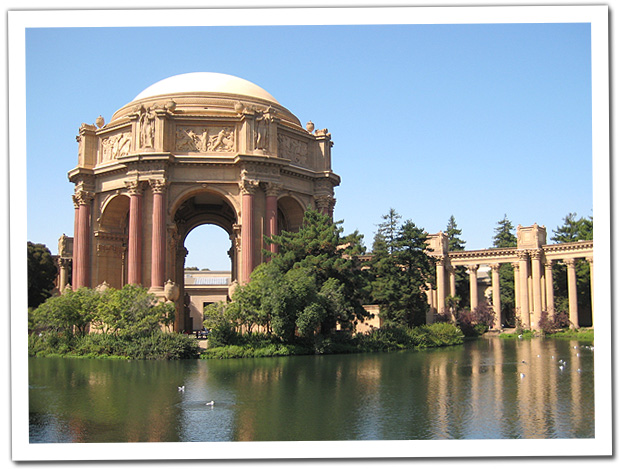 Palace of Fine Arts, San Francisco – 2009. This collection of art deco buildings has featured in several movies set in San Francisco, the best known being Hitchcock's "Vertigo", and "The Rock" with Sean Connery and Nicholas Cage. It has also featured prominently in the movie of my life, visited quite memorably during both my wedding/honeymoon in 1998, and subsequent ten year anniversary return to San Francisco in 2009 (yeah I know that's eleven years but hey, better late than never).
---
November 23rd 2011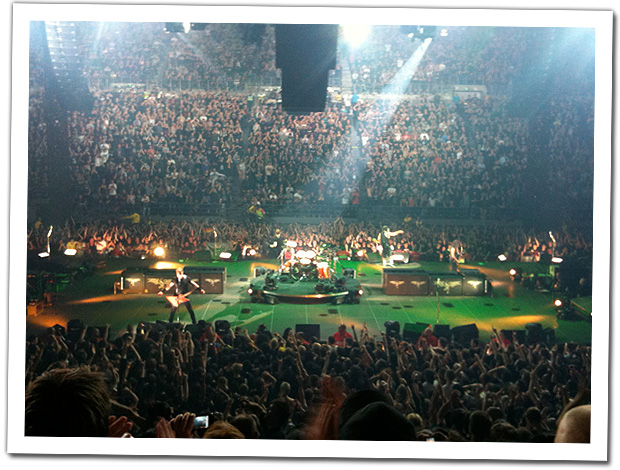 Metallica, Rod Laver Arena, Melbourne -2010. The house lights came up briefly during the concert, which if nothing else confirmed my sense of sight was still in tact, even if my hearing wasn't. (photo by Tim Turner)
---
November 16th 2011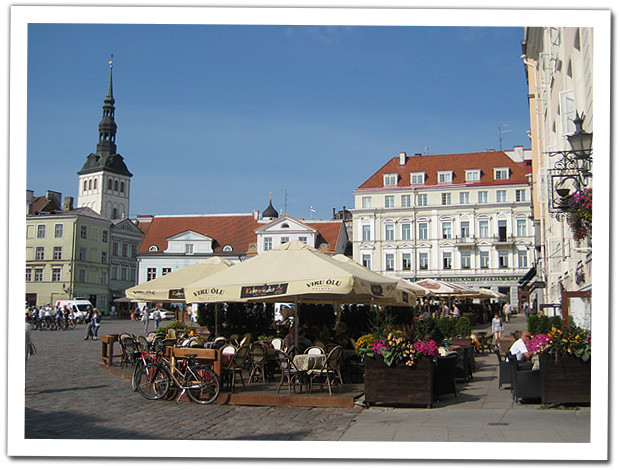 Raekoja Plats (Town Hall Square), Tallinn, Estonia. A beautiful sunny day for the annual Medieval marketplace.
---
November 9th 2011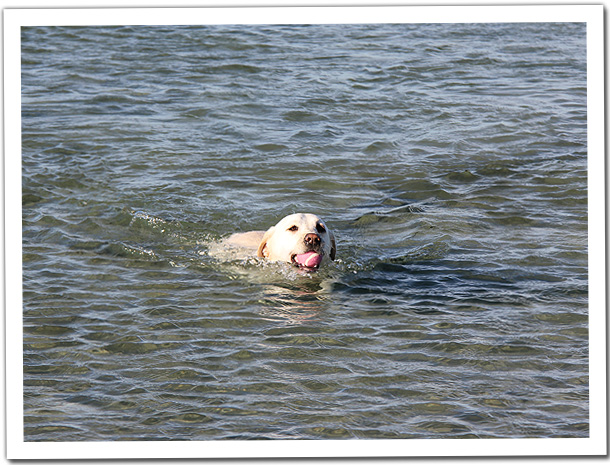 Williamstown Beach, Melbourne – 2011. What great therapy it is to own a dog, even more so a lab that lives purely to enjoy pats, water, bones and balls.
---
November 2nd 2011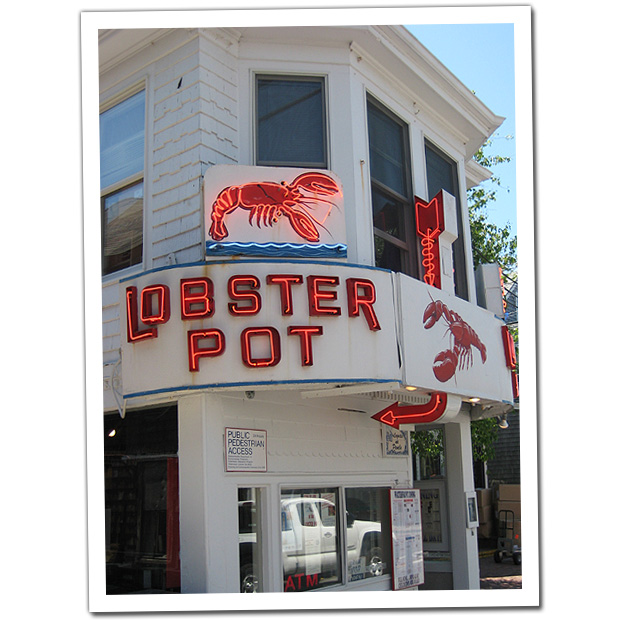 Lobster Pot, Provincetown, Massachusetts, USA – 2010 . One of few regrets from a superb tour of New England was discovering this Cape Cod institution about an hour before opening time.
---
October 26th 2011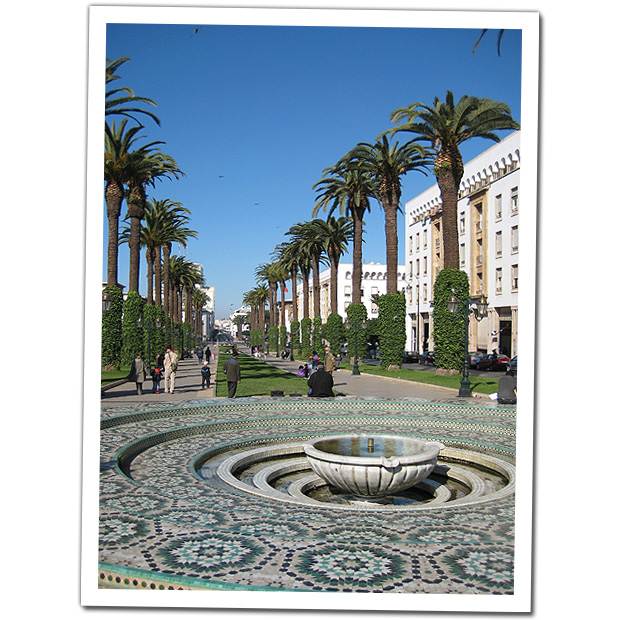 Avenue Mohammed V, Rabat – Morocco 2008. Its good to be the king, and I figure if your going to have a street named after you in every city, why not make it the best street in town?
---
October 19th 2011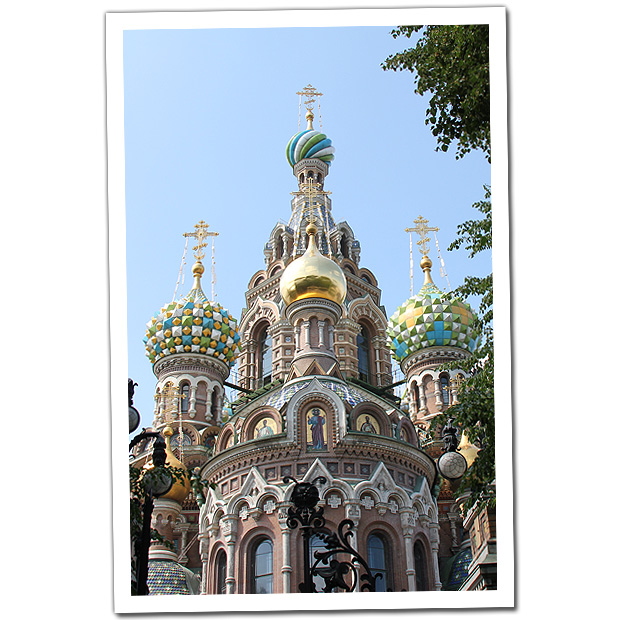 Church of the Savior on Spilled Blood, St Petersburg . The shiny baubles and colourful "onions" of this wonderful temple are built on the site where Tsar Alexander II met his end. The history of this city is a sad one, suffice to say if a building was constructed on every bloody spot there would be nowhere left to walk.
---
October 12th 2011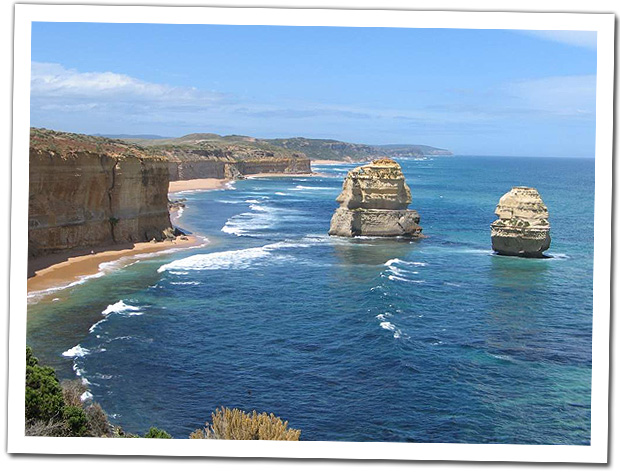 The Apostles, Great Ocean Road, 2007. They still call this iconic vista the "12 Apostles", but we didn't count that many – every few years another slides quietly into the ocean. One day they'll have to call it simply "The Apostle".
---
October 5th 2011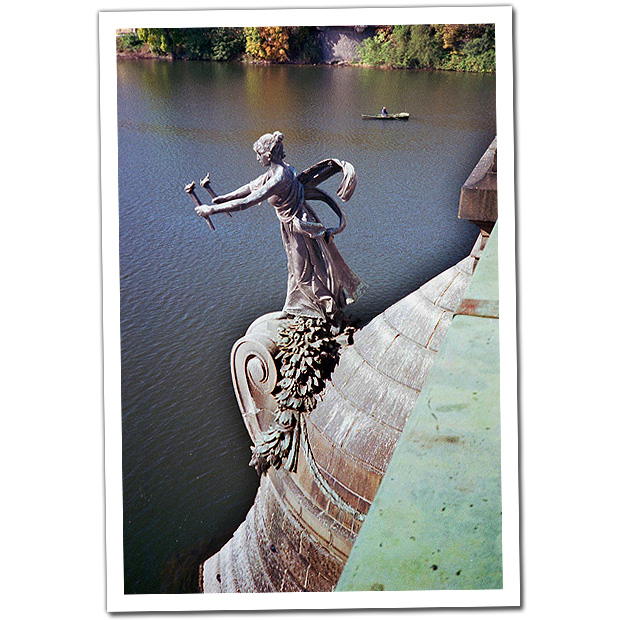 Prague, 1992. The angels that guard the fabulous, if crowded, Charles Bridge are still as stunning and fascinating in their detail as they were almost 20 years ago.
---
September 26th 2011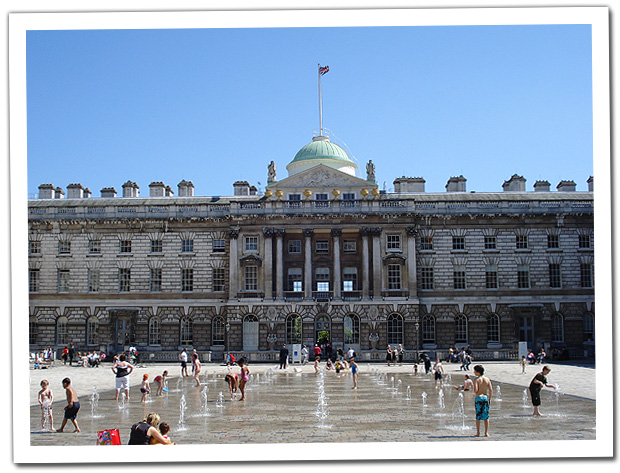 London, UK – 2009. It was my birthday. I had never been to Somerset House and I wandered up there, went through to the rear and discovered this wonderful scene. Spent ages watching the fountains go up and down, up and down. (photo and caption by Jeanette Humphries)
---
September 19th 2011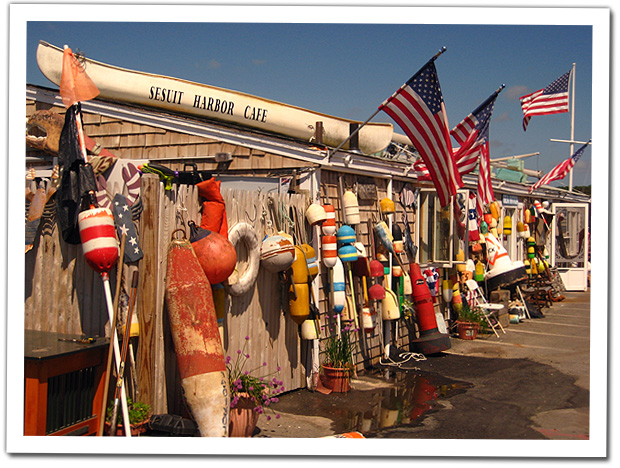 Sesuit Harbour, Cape Cod MA , USA – 2010. This collection of weathered water markers, dried shrimp and unabashed patriotism wonderfully typifies the Atlantic Coast of the US. Where else can you eat a fried scallop sandwich with "slaw" and fries, while boats and time sail gently by.
---
September 12th 2011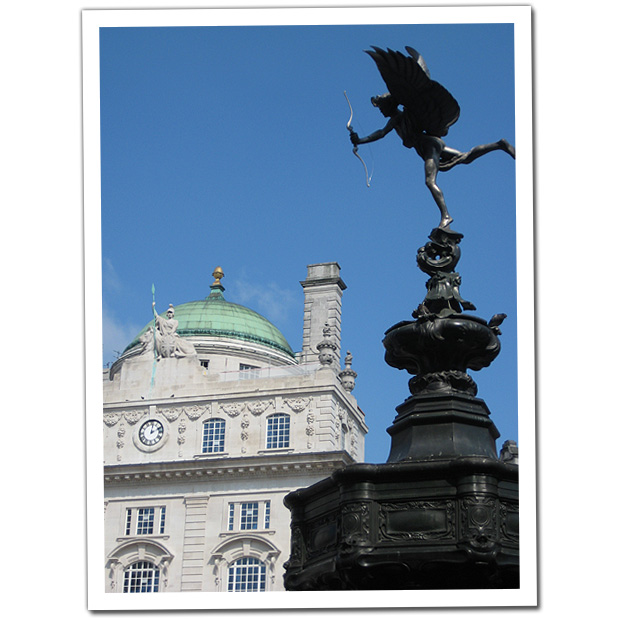 London, UK – 2011. Each of us has a place somewhere in the world that just makes us feel at home. The connections can be strong (a birthplace), or flimsy (a warm night when you met a guy/girl had a great time, and never saw them again). For me, with its green, open parks, streets of terrace houses, and statues and buildings that just emanate history, that place will always be London.
---
September 5th 2011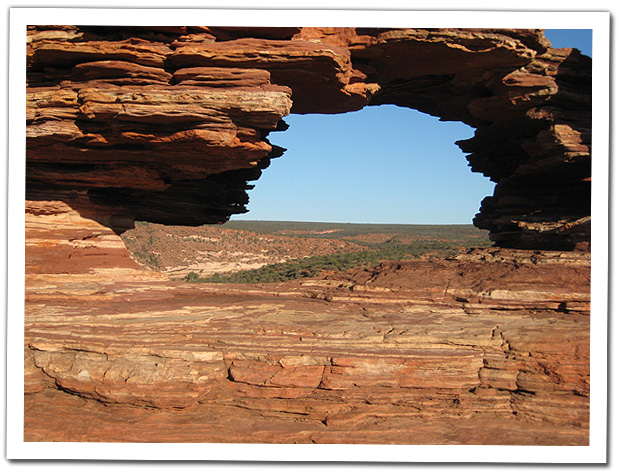 Nature's Window, Kalbarri National Park, WA. A rare moment without humans crawling like ants all over the "nature" part of this beautiful spot.
---
August 29th 2011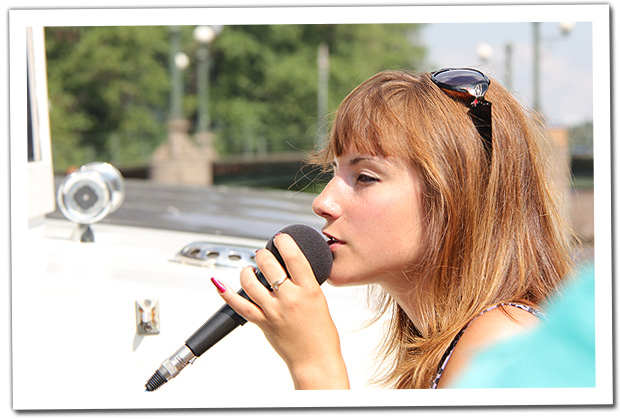 St Petersburg, Russia. OK so this might look like Russia's belated entry to the Eurovision song contest, its actually a young lady giving a thorough and informative commentary during a cruise of St Petersburg's canals and rivers. If only it had been in English (or I spoke Russian) it would have been doubly so. (photo Lisa Price)
---
August 22nd 2011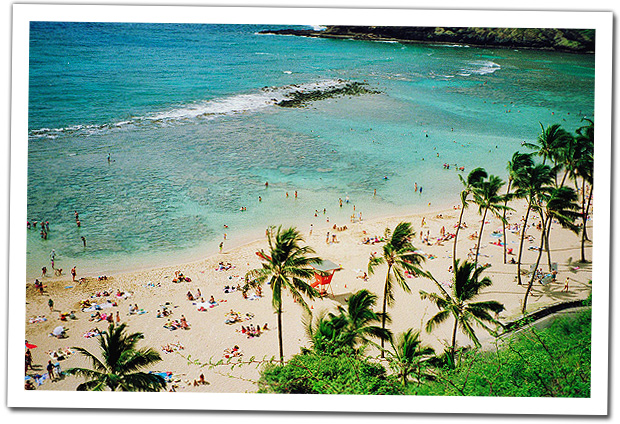 Hanauma bay, Oahu, Hawaii – 1991. This is one of those great beaches that has something for everyone. If frying in the sun isn't your thing, you can wander out into the water and hand-feed the tropical fish – and kill two birds with one stone if your peeling!
---
August 15th 2011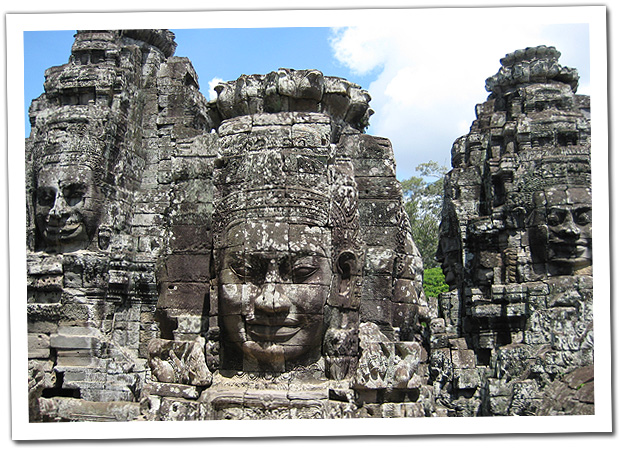 Ankor Wat, Cambodia – 2008. On those rare occasions when your loved ones go on a trip without you, their safety is your foremost concern. It's not until they return safely – with photos like this – that the jealousy sets in. (photo Lisa Price)
---
August 8th 2011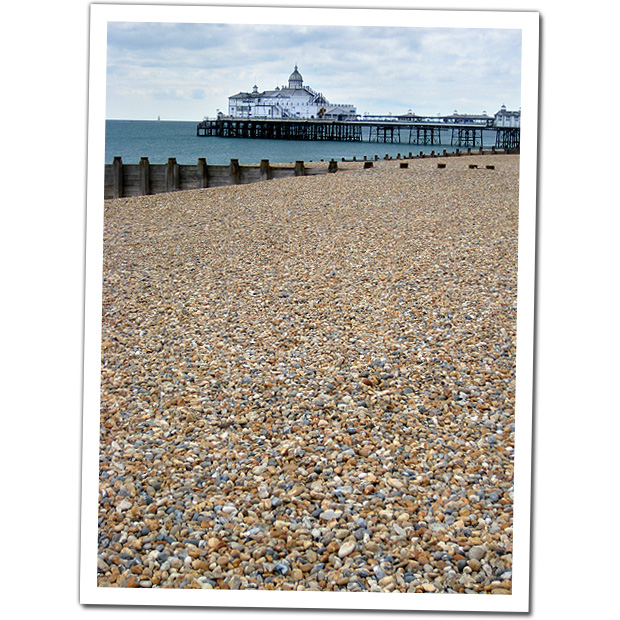 Eastbourne, England – 2011. I've seen photos and read about the famous pebbled beaches of England's southern coastline, but seeing it first hand was bizarre. There's no sitting on the beach without a massive lilo, and you aint ever going to sneak up on someone…
---
August 1st 2011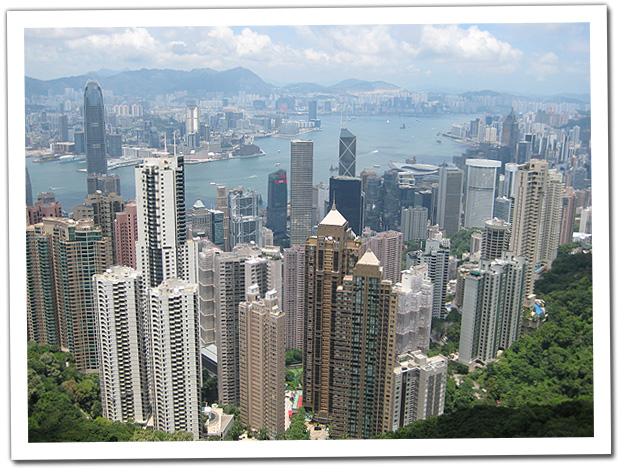 The Peak, Hong Kong – 2011. Hollywood calls it "the money shot" – that one special moment that delivers viewers with that long awaited "bang" for their buck. The city of Hong Kong also has a money shot, and this is it, perched above the skyscrapers on a rare clear day.
---
25th July 2011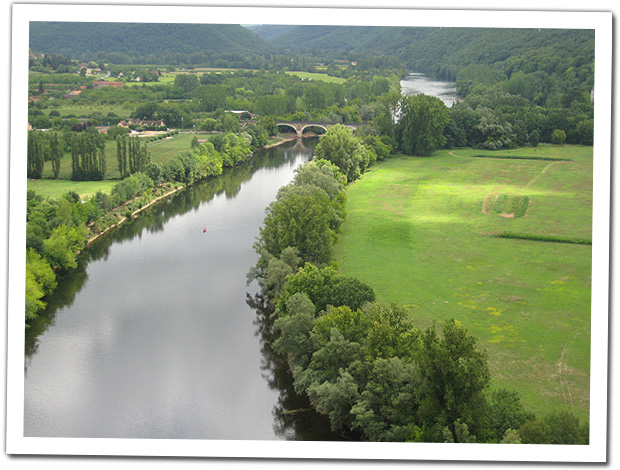 Dordogne River, Beynac et Cazenac, France – 2011 . The only thing better than looking down on a magnificent, winding river as it snakes its way through the classic Dordogne Valley, is to do so from the walls of a 1,000 year old castle, perched on a nearby cliff-top.
---
18th July 2011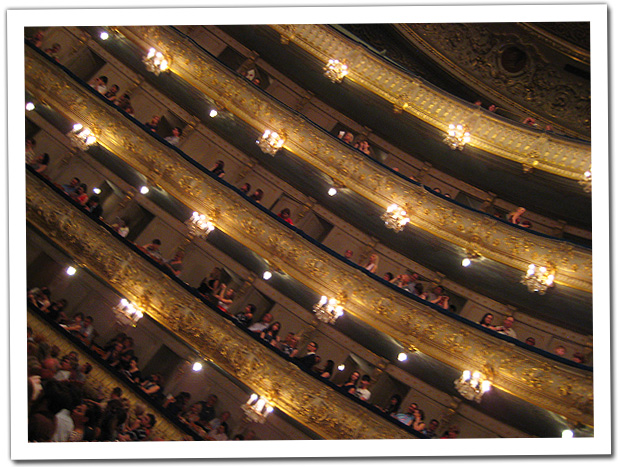 Mariinsky Theatre, St Petersburg – 2011. The photos can never match the experience, but here I have at least managed to capture some of the elegance of the theatre as we await the Mariinsky (formally Kirov) Ballet Company.
---
11th July 2011
Cathedral, Helsinki – 2011. Its amazing how quickly the traveller in Europe can become numbed to the significance of cathedrals, memorials and castles – unless your my mate Jeffrey, who has an insatiable appetite for such information. Let's face it they're all old, they're bloody everywhere, and no doubt some saint or great was the reason behind every one of them's construction. Having said that, this Cathedral in Helsinki does impress as one of the best I've seen. Just don't ask me it's name.
---
4th July 2011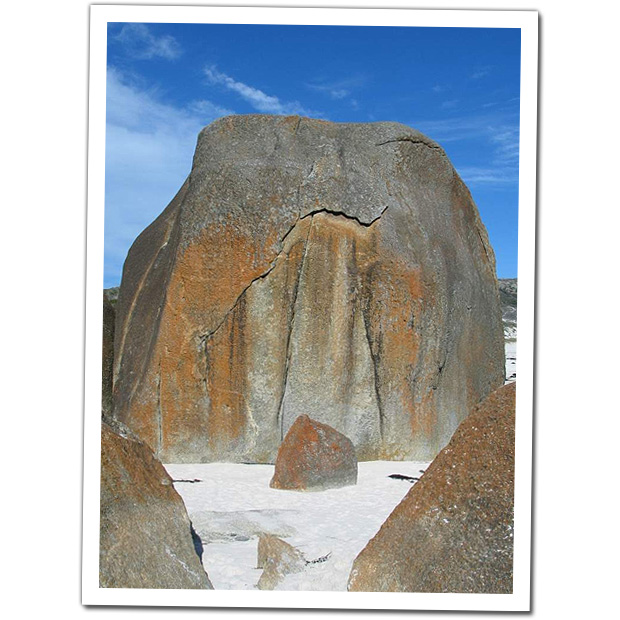 Norman Bay, Wilson's Prom – 2005. One of the great places in the world, especially if you like rocks.
---
27th June 2011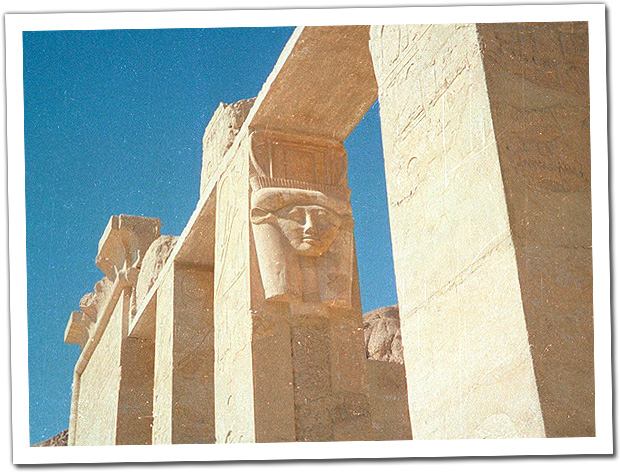 Queen Hatshepsuts tomb, Valley of the Kings, Egypt – 1987. If only digital cameras were invented in 1987, I wouldn't have had to spend so much time Photoshopping all the specks and scratches off these old photos.
---
20th June 2011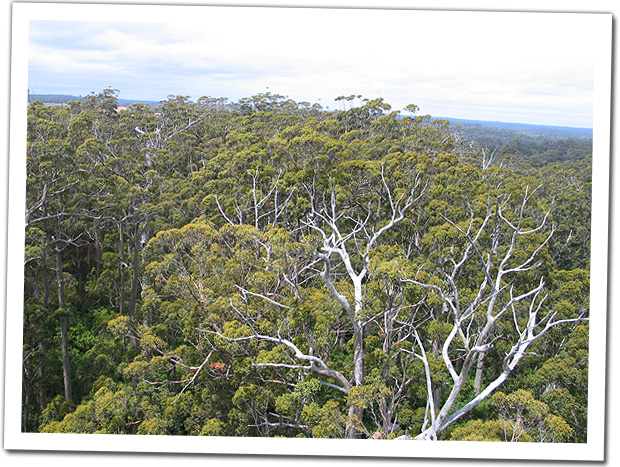 Bicentennial tree, Pemberton, WA – 2006. The effort (and pain the following day) from climbing the 130 metal spikes hammered into the tree's trunk were worth it, and the view from the platform at the top of this 75 metre tree is stunning.
---
13th June 2011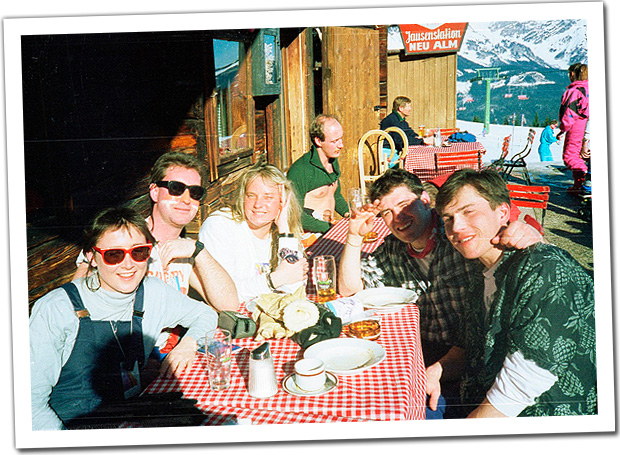 Kirchberg, Austrian Alps – 1989. You barely remember the names, let alone the faces, but know you enjoyed sausages, pomme frittes, sauerkraut and beer with five friends in a moment that will never be forgotten.
---
6th June 2011
Broadway Market, Hackney, London – 2007. There is something warming about walking to the local farmers market on a freezing Sunday morning, smelling the croissants and French cheeses, and picking fruit from a colourful display. (photo Kate Higginson)
---
30th May 2011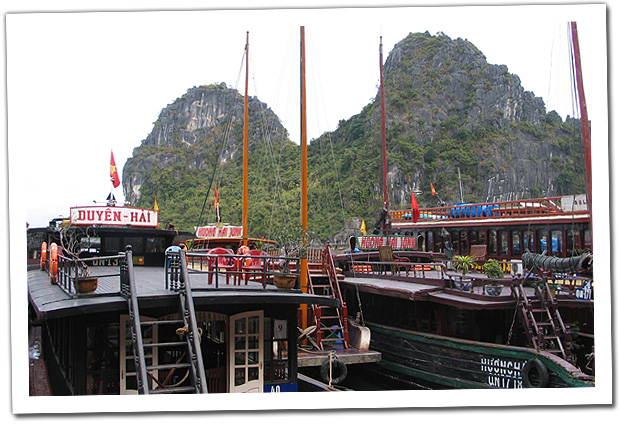 Halong Bay, Vietnam – 2007. A place called "Halong" and locals with mixed levels of English – the perfect cocktail for an afternoon of linguistic shenanigans, "Halong is the boat trip?" being my personal favourite. But this (genuine) question comes close though:
(Question)"Is that a junk?".
(Reply) "No that good boat – but that not yours. Yours behind. That boat junk".
Well at least it didn't sink.
---
23rd May 2011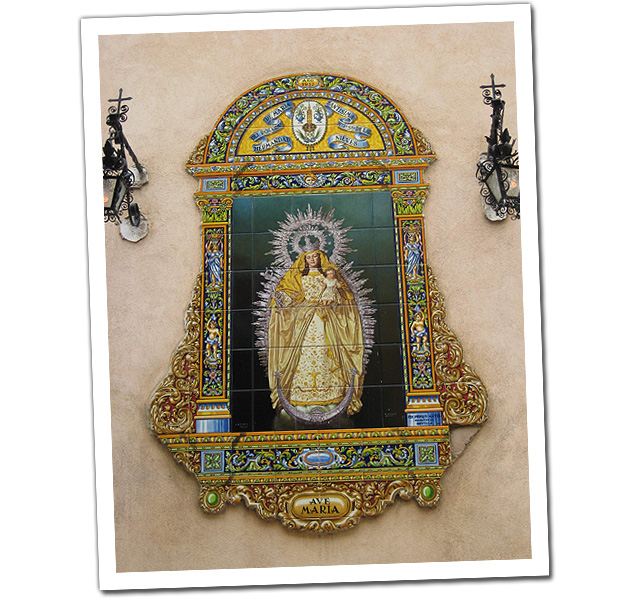 Seville, Spain – 2008. One of many fabulous tiled facade's found in the old lane ways of Seville.
---
16th May 2011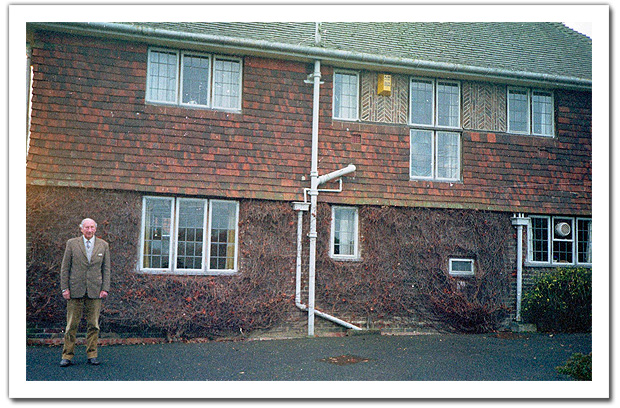 Surrey, England – 1987. Sir Stanley Rees stands in front of his humble home.
---
9th May 2011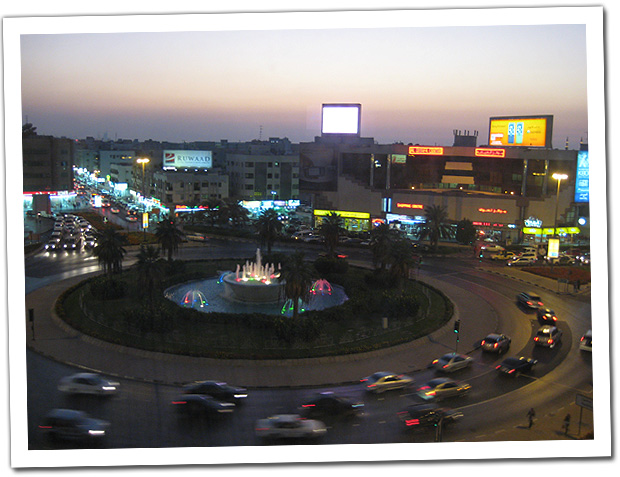 Dubai, UAE – 2007. You know the drill – you arrive, check into your hotel, test the beds and inspect the bathroom. Then you open the curtains and prepare for your first walk on new soil, taking in the sights, strange smells and warm, dusty air. It the great joy of the modern traveller.
---
2nd May 2011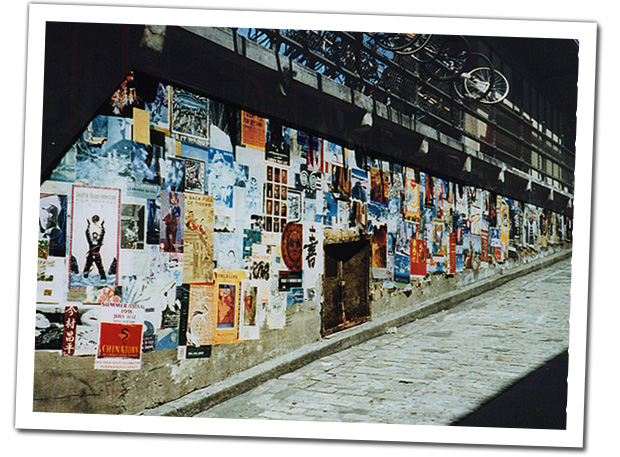 Pike St Market, Seattle – 1998. After drinking a strange new drink called a "Frappacino" and being told by a local that it was "a very Seattle thing to do", we then proceed to do a bunch of other "very Seattle" stuff, including taking photos of the posters alongside the famous Pike Street Market. Blame the caffeine.
---
25th April 2011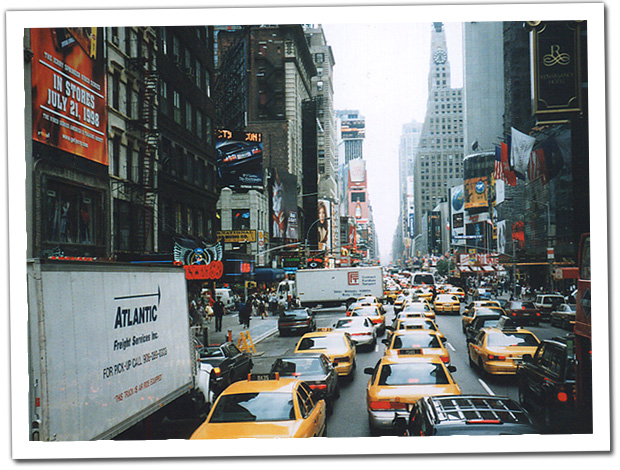 Manhattan, New York – 1998. One of those chaotic places/moments where the description is best left to the photo.
---
18th April 2011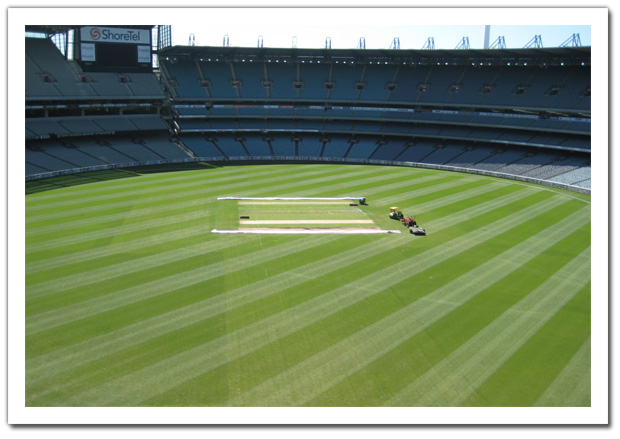 MCG, Melbourne – 2010. Amazing when filled with 100,000 screaming fans, Melbourne's modern Coliseum that is the MCG is equally impressive when empty.
---
11th April 2011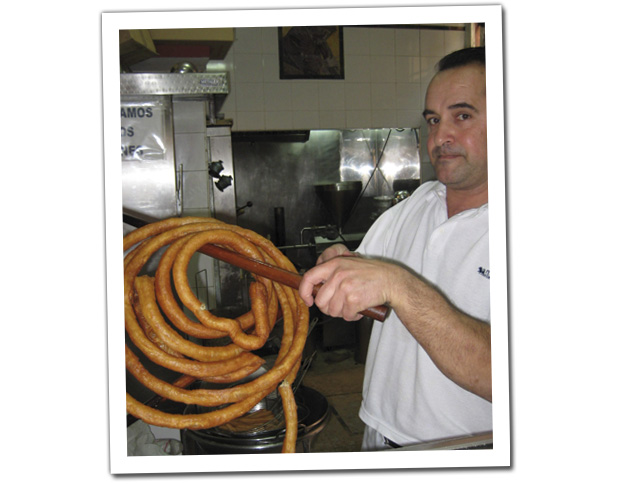 Seville, Spain – 2008. One of great dilemnas of travelling is the once in a lifetime decisions that have to be made on the spot, and the regret that often follows – "shoulda, coulda, woulda" etc. Well I sure wish I had bought all of this fabulous Churos offering, instead of playing it safe and only buying half.
---
4th April 2011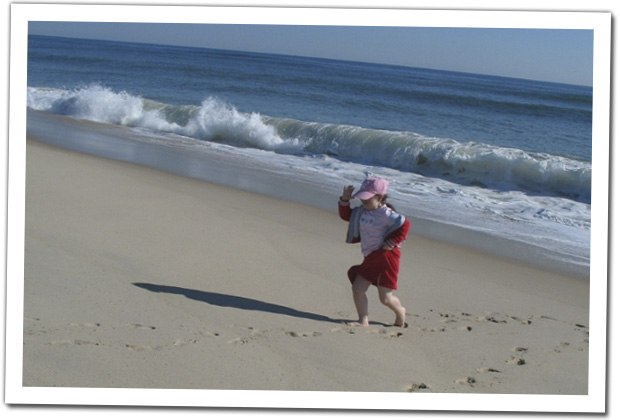 Atlantic Ocean, Long Island NY – 2004. The world's oceans all eventually meet up as one, just as a child's excited squeal and playful scamper from an oncoming wave is universal no matter the location.
---
28th March 2011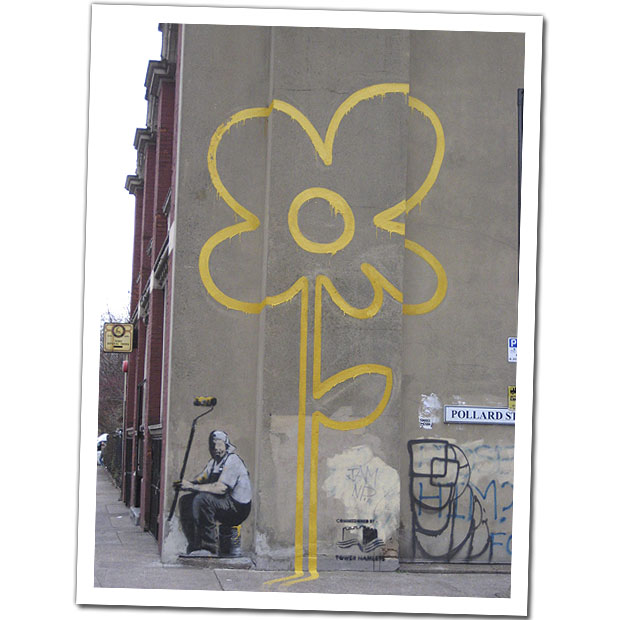 Pollard St , East End, London – 2008. Just when you thought life couldn't imitate art any more without turning into a Volvo commercial, you stumble across the simple genius of a bona fide Banksy in your neighbourhood.
---
21st March 2011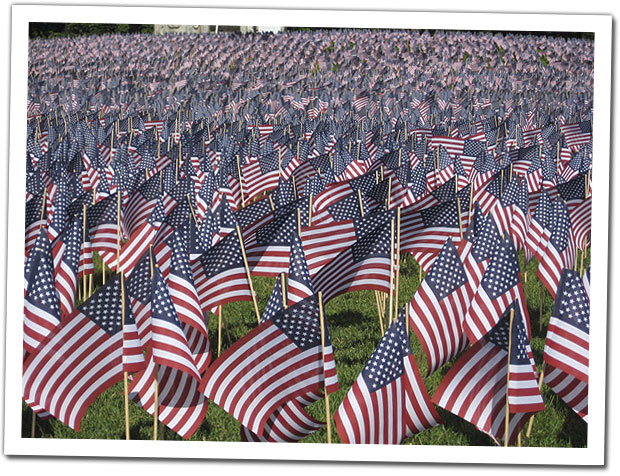 Boston Common, Boston MA – 2010. Memorial day weekend and thousands of tiny flags adorn the lush lawns of Boston Common
---
14th March 2011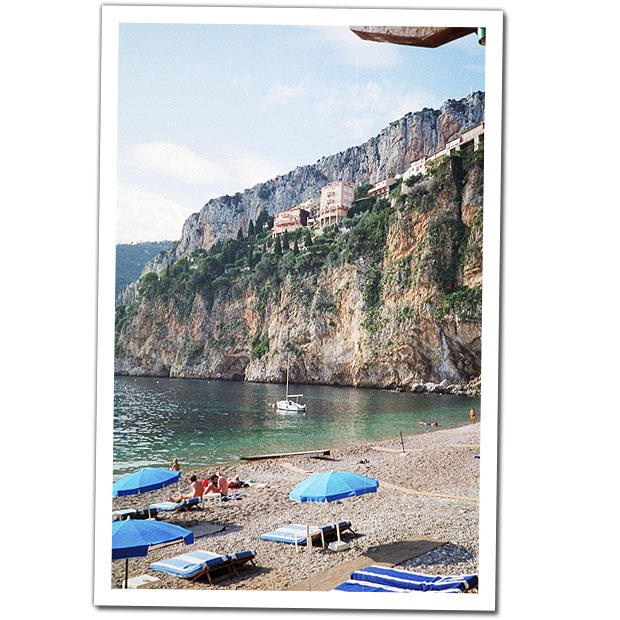 Cap D'Ail, French Riviera – 1992. For all the warnings about dirty water and obnoxious locals, this turned out to be a lovely place to spend a warm French Mediterranean afternoon.
---
7th March 2011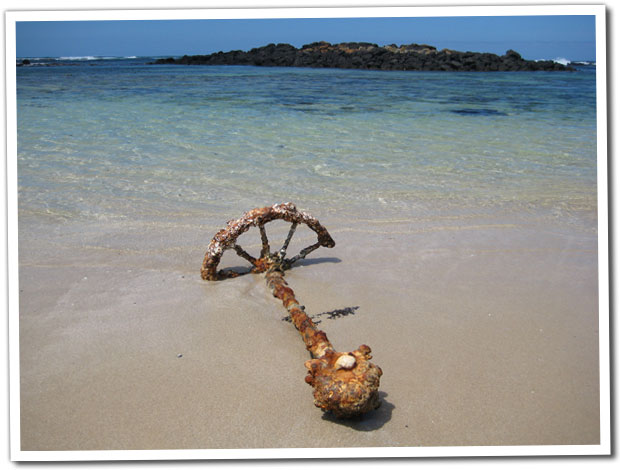 Port Fairy, Victoria, Australia – 2008. I had always thought serendipity was a skin complaint. But apparently no, it's stumbling across an old steering wheel on an idyllic beach with crystal blue waters. Go figure.
---