There's a new seven wonders of the world. Apparently the previous seven were no longer wonderful enough, so the world has voted on seven new, even more
wondrous wonders. Well those with the ability to SMS the name of the nearest "wonder" voted. Beijing anyone? I hear the smog creates a magnificent scarlet sunset this time of year.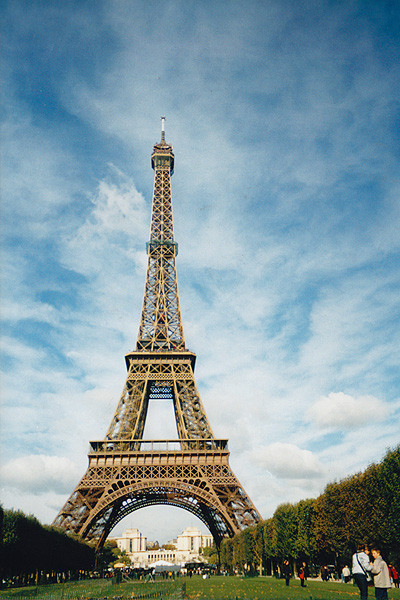 Maybe I'm getting old but I remember being perfectly happy with the original seven wonders, you know – The Eiffel Tower, Empire State Building, Niagara Falls – those wonders.
Upon further investigation I've discovered that my ideal "seven wonders" really was just an ideal kind of "whitey" seven wonders. Maybe that's why voting was opened up to the world, so the seven wonders could be a bit more culturally diverse, racially neutral and geographically challenged.
In other words, obscure.
I also discovered that there are so many "seven wonders" lists out there, they have just about become a franchise. Whether you are interested in natural wonders, industrial wonders, medieval, underwater, ancient, forgotten, sporting… there's something for everyone. How about the seven wonders of fast food?
It may all change again before you die, and you have no hope of visiting them all anyway, so each of us should nominate our own "combination" seven personal wonders – a bit like a seven wonders bucket list –
and try to reach them before its too late.
Here's my (current) seven wonders:
Machu Picchu

– This 15th century site of Incan ruins perched high in the Peruvian mountains has been calling like the sirens for many years.

Camino de Santiago de Compostela

– OK I'm not particularly religious – or fit – but there is something appealing about retracing the steps of Medieval pilgrims for 800kms across France and Spain. On foot.

Chichen Itza

– The Mayan ruins in Yucatan, Mexico consist of 18 temples in a lush jungle setting. Great way to spend a week hey kids?

Mont Saint-Michel

– Ever since I saw the movie "The Count of Monte Cristo" starring Richard Chamberlain in the 1970s I've wanted to visit this scenic castle-island on the coast of Normandy in France. Though I'd swap the stale bread and water for croissants and champagne.

Abu Simbel

– Three days by Felucca from the Aswan High Dam, I have always regretted missing these temples cut in Egyptian rock near the border of Sudan.

Alaska

– A log cabin in a mountainous wilderness might sound cold and boring, but the silence, bright night stars and simple way of life could solve many of the world's problems.

The Superbowl

– Getting a ticket to America's biggest sporting event could prove difficult, but this is one wonder I'm pretty determined to experience.
If I manage to tick any of these off my list you'll be the first to know.